January 2016 – Tai Chi
Get your year off to a calm and centred start. Tai Chi has a profound effect on your overall health, posture and vitality. It conditions the body and calms the mind; energy levels and mobility increase. Just imagine how much you'll get done in 2016…
February 2016 – Marshfield Farm (yes, the ice-cream people!)
The story of Marshfield Farm Ice Cream is one of passion, hard work and the freshest farm ingredients. The ice cream business began in 1988 when Will and Dawn Hawking diversified – so as well as continuing to farm the land and milk their herd of Friesian cows, they began using some of the cows' milk to produce and sell ice creams.
Their multi award-winning dairy ice creams and sorbets are all made on their organic farm. With 30 flavours of real dairy ice cream and six flavours of sorbet, from full-on chocolate and fudge to fresh and fruity numbers, their products are now sold at farm shops throughout the country. And as well as telling us their personal story, Dawn will be bringing icecream to the meeting…
March 2016 – Mercy in Action
At our March meeting we have a talk and film from Mercy in Action, who have an office in Bath but work alongside street children in the Philippines for lasting change
Working amidst some of the poorest communities in the Philippines, they are committed to rescuing vulnerable children from the dangers of the streets by offering them food, nurture and an education. Over time, their work has grown to encompass projects which are vital for whole community, such as house building, small business enterprises, and schooling and feeding programmes.
However, the heart of what they are trying to achieve has and always will be best expressed through the work with street children; the most vulnerable in that society.The unique importance of every child is valued, regardless of their background, faith, social or ethnic origin. Their work centres around helping children to regain lost years, providing professional intervention focusing on education, play and health care with an aim to help each child achieve their full potential giving them the opportunity to live the rest of their lives free from the involuntary poverty into which they were born.
Have a look at their website for loads more on the amazing work that they do – http://www.mercyinaction.org.uk/
April 2016 – 'Brilliant plants for all year round'
We are very lucky the fabulous Jane Moore has agreed to come to talk gardens to us in March.
Jane Moore joined The Bath Priory as Head Gardener in March 2003, bringing her trademark passion, enthusiasm and experience to the hotel's four acres of walled gardens. Jane has received many accolades including a Chelsea Flower Show medal in 2003 and the British Garden Writers' Guild 'Journalist of the Year' in 2007.
Jane is well respected in the horticultural world as an innovative gardener with a broad knowledge of plants and gardens throughout the country.
When she is not at The Bath Priory, Jane tends her own garden and allotment, writes regularly for BBC Gardeners' World magazine, The Times and The Guardian. Jane also researches and presents television programmes and is a regular panellist at gardening events.
May 2016 – Antiques Roadshow
'My life as an auctioneer and how to spot fakes' – a visit from Gordon of Chippenham Auctioneers who'll come and take a look at our artefacts!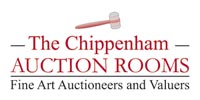 June 2016 – Bee Keeping with Vale House Kitchens
The folk at Vale House Kitchens have a farm to fork ethos. Vale House Kitchen itself is a bespoke country skills and cookery school situated in Timsbury and offers a wide range of cookery and baking courses as well as a unique opportunity to acquire or hone fishing, shooting, foraging, brewing and butchery skills. Have a look on their website for more information – http://valehousekitchen.co.uk/
As well as using local, in season produce they also keep their own bees for both honey and pollination.
Bee keeping is an ancient skill and there is evidence of 'hives' found in 8th century BCE sites. There are more than 20,000 types of wild bee throughout the world. Some are solitary (such as mason bees) but apiarists are concerned with those who live in colonies. We'll hear about the practicalities of bee keeping, hives, protective clothing, smoking, swarming and honey harvesting. And maybe we can find out if they still tell the bees about the comings and goings at the house. This is a traditional English custom in which bees would be told of important events in their keepers' lives and if forgotten a penalty would have to be paid…
July 2016 – Garden Party
After last year's glorious garden party, we thought we should just go ahead and have another one!
August 2016 – no meeting
September 2016 –  Emma Britton, Breakfast Show Presenter on BBC Radio Bristol
When it was announced that Emma Britton  was leaving BBC Radio Somerset to join BBC Radio Bristol, she said: "I'm very excited about presenting the Breakfast Show on BBC Radio Bristol. I can't wait! I promise to give you reasons to smile every day, as well as making sure your day starts with everything you need to know."
In September, she is going to share with us her unusual journey into broadcasting as the guest who never went home!
October 2016 – AGM and something crafty! 
Come and vote! Then our lovely Sue Deere will be showing us how to make the lovely flower name badges proudly worn by committee members, the Mayor and also Ben Howlett MP for Bath! How can you resist joining that select group!
November 2016 – Better a diamond with a flaw than a pebble without one. – Confucius
Diamonds are the birthstone for the month of April, meaning that April-born ladies have an extra reason to ask for gifts of sparkling diamond jewellery (or buy diamonds for themselves).  So with you April ladies specifically in mind:
Andrew Manders  – Diamond expert of Bath's very own Mallory Jewellers is coming to speak to us about these dazzling gemstones.
Rumour has it that he's going to bring a few items for us to admire. Remember, that November is an ideal month to start that Christmas present list! All that remains to be said is – roll on November!
Mallory, established 1898 – a rich heritage for more than a 100 years
December 2016 – Christmas quiz night!
It's our festive bring a sharing plate, join a table team and have a glass (or few!) of mulled wine evening!